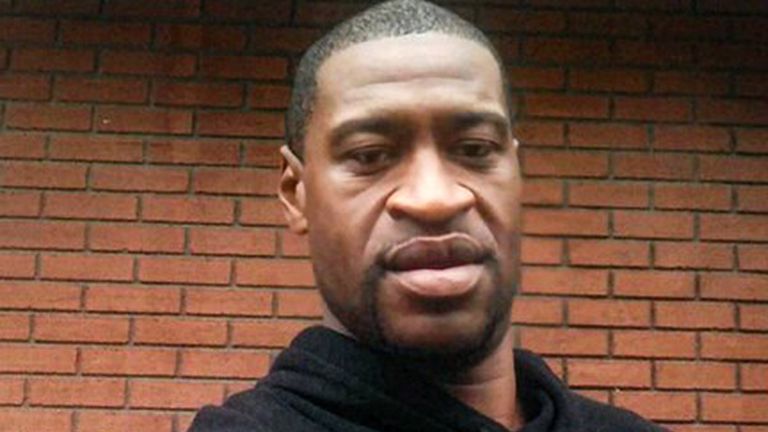 Today I want to draw hope out of a terribly sad situation. I am sure all of you reading this are aware of the tragic murder of George Floyd, which has sparked a response across the world.
Mr Floyd was an unarmed black man who died after a Minneapolis police officer knelt on his neck for more than eight minutes as he told them "I can't breathe".
Sky news informs us that the 46-year-old was born in North Carolina and lived in Houston, Texas, when he was younger but moved to Minneapolis several years ago to find work, according to his lifelong friend, Christopher Harris.
He was known to loved ones as "Big Floyd" and was the father to a six-year-old daughter who lives in Houston with her mother, Roxie Washington.
Ms Washington told the Houston Chronicle he was a good father while they were raising their daughter, Gianna, together.
He also left behind a girlfriend, Courteney Ross, who said she was "heartbroken" over his death.
Reading this, I think also of the numerous faces of the BAME (black and ethnic minority) individuals who have lost their lives to the coronavirus. According to the recent Public Health England review, black men and women are four times as likely to die from Coronavirus in the UK. Tragically the cry of 2020 is encapsulated in the words 'I can't breathe'.
So what hope is their in this? What hope from tragedy? Well, I think first and foremost we must acknowledge it is tragedy. George Floyd was murdered by someone sitting on his neck and this was filmed. That is horror. Numerous BAME people have died from their lungs not working properly, due to a disease. That is horror.
But for those of us who can breathe, and I include myself here, what do we do? I choose to be grateful that I can breathe without assistance. And as someone who has an autoimmune condition, I choose to live and act wisely. I try to avoid shops and public places and I wear a mask outside. And I try to be there as much as I can for those who are vulnerable.
There is a huge increase in deaths of people with learning difficulties in the UK over the past year. I work with this group of people, so I will try to educate and support them as much as I can. I will play my part to help others continue to breathe, physically and emotionally.
Today's recipe of hope is to sit and breathe. And to be grateful that your lungs are working. And if you are unwell, struggle with something like asthma, please take care in this time. We can express gratitude for our lives, because the act of being able to breathe is a gift. And we can help others with their lives, whatever that may entail.
May we all learn great lessons from the life and death of Mr Floyd.