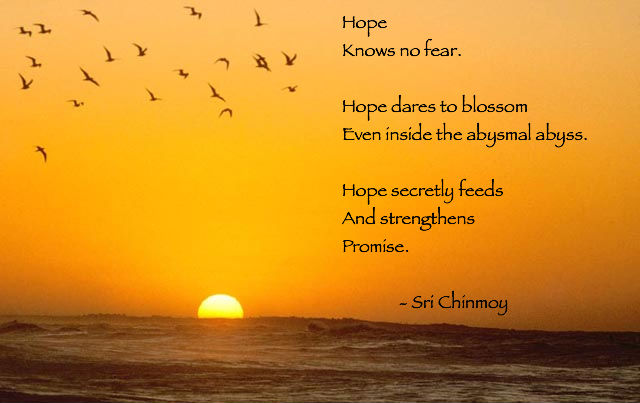 This week I posted an image of a beautiful sunset on my Facebook page (Hope Farm). I wrote that beauty lifts our spirits and gives us hope. Yes hope is beauty. Nature gives us hope; pellucid skies, sunsets streaming by, ethereal Summer's days, birds gossiping merrily around us. Walking around the local area, there is a feast of beauty everywhere.
Yesterday's post encapsulates the blossoming of hope in 'the abysmal abyss'. Hope takes us forwards. She leads us onwards towards something better, away from Despair which can devour us.
Today's recipe of hope is to find something beautiful and enjoy it. It may be a walk, listening to a piece of music or eating lovely food. Jeremy Jain Babu has written a lovely piece on mangoes and one day I want to sit down and eat some delicious mangoes. If you are stuck inside then maybe look at some pictures on the internet, or even just daydream. And if you are battling depression, try to visualise somewhere that makes you happy. Close your eyes and imagine you are there and take in the beauty of the place.
May you all know the true and sincere beauty Hope offers X