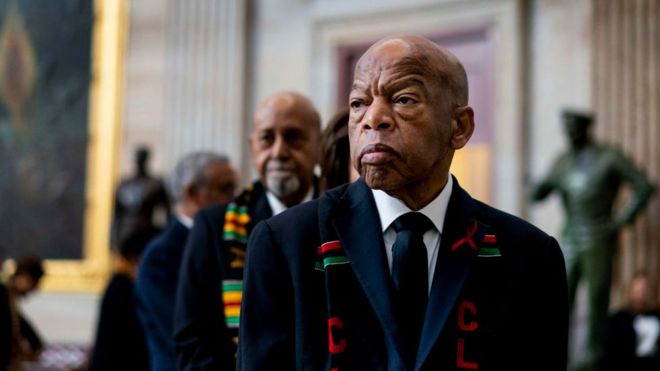 There has been a great deal spoken of about George Floyd. And yesterday we heard about the departure from our planet of John Lewis a remarkable black activist, who stood for non-violent resistance.
I do not wish to write about black lives matter, because I feel a lot has already been said and I do not feel qualified to write on this subject, because I am white. But I want to say female lives matter, women's lives matter and domestic abuse is not okay, from either gender.
John Lewis was a great man. He stood beside Dr Martin Luther King Jr. He was a legend in his own time.
Every life matters. Yours and mine. And we do not know the impact we have on our times. We may affect someone who then goes on to affect the whole world. We may touch someone who is a future Prime minister. We may invent a vaccine, write a book, or save someone's life because we may have given them hope when they were in the deepest, darkest despair. The irony is we may never know we have done this.
RIP John Lewis. May your wonderful example live on. Today's recipe of hope is to look at the life of someone you admire and think about what makes or made them great. And take a lesson from it. My lesson from John Lewis is to resist violence in a non-violent way.
May you know your life truly counts X
Photo courtesy of: https://www.bbc.co.uk/news/world-us-canada-53454169 (accessed 19/07/2019)